Links Animations and Films
Video Links
Links to Ralph Juergen Colmar's on line films.
Favorite Sites
Site specific narrative drawn with torches at Watershed Media Summer Artists Residency 1998.
Inspired by the traditional Chinese painting 'The Vinegar Tasters' Essence differentiates the three teachings of China, Confucianism. Buddhism and Tao in 90 Seconds.
Summary of Ludwig Wittgenstein's Tractatus Logico Philosophicus on Language, Logic and the mystery of the World.
Children's Story by Peter Franklin animated by Ralph Juergen Colmar tells of a scary old boiler that has to be removed and gets recycled.
81 stills of a 1400km trip around Germany:-Berlin, Luneberg, Ennepetal, Gera, Halle an der Saale, Berlin
Seasons Greetings and Best Wishes for 2010.
The Bristol Zebra was a no budget film scripted by ten poets playing a game of Poetical Cocequences.
This film was awarded the 2009 Shambala Bluescreen audience award at the Cube Cinema Bristol.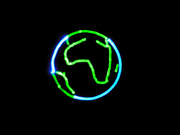 Search Engines
You know us as the Internet's original search engine.
One of the most visited hubs on the Internet, reaching one out of every two Web users.
With over half a million sites, divided into more than 25,000 categories, Yahoo! is both browseable and searchable.
GO Network is a new brand that brings together the very best of the Internet in one, easy-to-use place.
Have Fun!